Verida Rolls Out New Company Podcast
June 15, 2023  |  Villa Rica, Georgia

Verida has created a New Way to Communicate throughout its corporate offices. A company podcast titled "Life Inside Verida" has been produced to share Information, Education, and Inspiration with its employees. It now gives employees the opportunity to be connected in a way they haven't before while learning more about the organization and team members who specialize in various positions around the company. There will be something for everyone.
The series is hosted internally but will also be shared through Verida social media platforms such as Facebook, LinkedIn, Instagram, and YouTube.
Click here to watch the first episode titled "Verida Women In Leadership."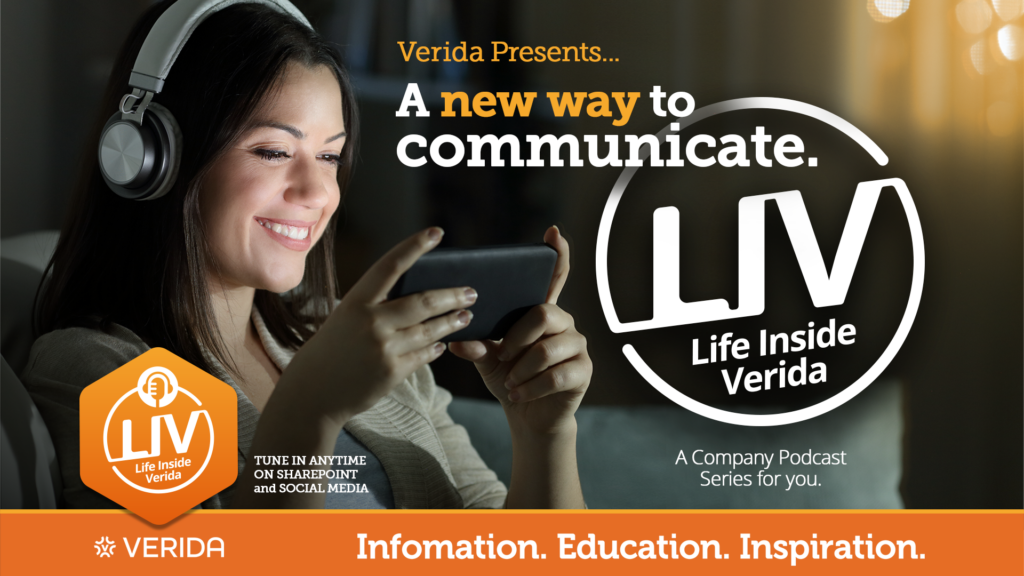 Click here to watch the first episode titled "Verida Women In Leadership."